Shaker Kitchen Cabinets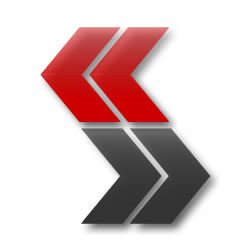 Our most popular style of kitchen cabinets is shaker. Shaker kitchen cabinets are contemporary, simple, and come in many stains and colors to match your own style.
Our Deerfield Assembled Shaker Cabinets are 100% manufacturered in USA and feature Blum Soft Close drawer slides.
We also offer a Ready-to-Assemble RTA Shaker Kitchen Cabinet from our Titusville Collection called the Shaker Maple Walnut and Shaker Maple White, which is a significantly cheaper option, without sacrificing quality. We also offer Trenton Maple Espresso, which has a raised center panel, from our Jasper Collection of RTA Cabinets.
What are Shaker Cabinets?
Shaker refers to the style of the door. The shaker style is characterized by five piece door with a recessed center panel. However, some cabinet lines differ in the drawer (different from the cabinet doors).
Shaker vs. Slab Drawer Fronts
With our Shaker vs. Shaker II in the Deerfield Collection, the differences lie in the drawer fronts.
Slab drawer fronts or flat drawer fronts are one solid piece. Keep in mind this is just for the drawers. The cabinet doors still have the five piece shaker style.
Shaker drawer fronts are five pieces just like the cabinet doors. Typically designers and customers still like to place the cabinet handle or knob in the center of the recessed panel, or centered on the upper piece of the shaker.

Slab Drawer Fronts

Shaker Drawer Fronts
Photo Galleries containing Shaker Kitchen Cabinets
See More Photo Galleries with Shaker Kitchen Cabinets
Shaker Kitchen Cabinet Door Samples
Because different computer montiors have different contrasts, brightness, and resolutions, we highly recommend ordering shaker kitchen cabinet door samples so you can see the actual style of the cabinet door, before you make your kitchen purchase. Kitchen Resource Direct offers no obligation door samples. Meaning you can order as many samples as you like with free shipping, and then return them for a full refund!
Order Shaker Door Samples with Flat Drawer | Order Shaker Door Samples with Shaker Drawer